Kydex
Technical Specifications
KYDEX ® sheet is an extremely durable acrylic-PVC alloy extruded in a range of colors, patterns, textures, thicknesses, and grades to optimize long-term performance, appearance, and cost effectiveness across demanding and diverse end-use applications.

Specialized grades are offered to satisfy requirements specific to thermoforming, membrane pressing, post-forming, brake-forming, and laminating -- and to fit a broad range of specialized applications, ranging from medical equipment housings and aircraft tray tables to retail store fixtures and trade show displays.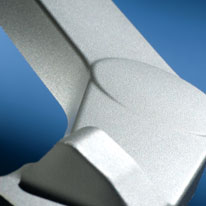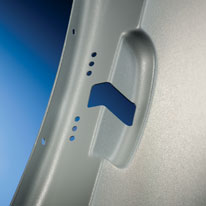 Key Properties:
Excellent impact strength
Flame Retardant (Grade Specific)
Chemical Resistance
Excellent aesthetic properties
Numerous grades, colors and textures are available
Standard Shapes and Forms:
Sheet: .028" – .250'' thick, 48'' x 96'' sheet size. Custom colors and Sheet Sizes are available. Minimums apply
The range of sizes and shapes are grade specific, order minimums may apply. Please contact us for more information.