Vivak® / PETG
Technical Specifications
Vivak® is a transparent thermoplastic sheet that is the brand and market leader for all clear plastics in the point of purchase industry. Among its advantages, Vivak® offers superior impact strength over acrylic and cost effectiveness compared to polycarbonate. Vivak® offers deep draws, complex die-cuts and precise molded-in details without sacrificing structural integrity. It die-cuts and punches easily and can be bonded or fastened with adhesives, ultrasonic welding or rivets. In addition, Vivak® is easily decorated by painting, silk screening, or hot stamping. Easy to fabricate, form, bond and decorate, it is well suited for a variety of point of purchase and sign applications. Also available, Vivak® UV Resistant Copolyester Sheet offers enhanced weatherability in its UV designation for use outdoors. Vivak® UV resists yellowing and hazing caused by exposure to UV radiation. Applications include outdoor displays and signs, advertising billboards, golf cart windshields and vending machines.
Grades and Colors
Standard, Clear, Opague, Custom Tints and Colors on request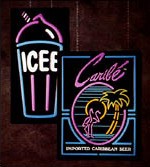 Key Properties:
Consistent Clarity
High Impact Strength
Easily Fabricated
Cost Effective
Broad Chemical Resistance
Standard Shapes and Forms:
Sheet: .020" - .375" thick
The range of sizes and shapes are grade specific, please contact us for more information.