Noryl® / PPO (Polyphenylene Oxide, modified)
Technical Specifications
Noryl® modified PPO is an alloy of PPO and styrene with outstanding mechanical, thermal and electrical properties. Low moisture absorption and low thermal expansion make Noryl® one of the most dimensionally stable thermoplastics available. Given its excellent insulating properties and flame resistance over a wide range of service temperatures, Noryl® is widely used for electrical housings and structural components. Noryl® is light-weight and has superior impact strength. It performs well under continuous usage at temperatures up to 220° F. Noryl® is easy to fabricate, paint, and glue, and is one of the few non-metallic materials that can be readily electroplated. Noryl® is not resistant to petroleum products. Typical product applications include manifolds, valves, scientific and analytical instrument components, computers, housings and electrical components. For enhanced mechanical and thermal performance, 30% glass fiber reinforcement can be added to standard Noryl®. Standard Noryl® is black; reinforced Noryl® is gray.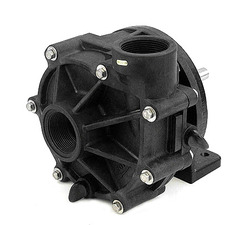 Key Properties:
Low moisture absorption
Long-term dimensional stability
Good hydrolytic stability
Light-weight
Standard Shapes and Forms:
Sheet: .250" – 4" thick
Rod: .187" – 6" diameter
The range of sizes and shapes are grade specific, please contact us for more information.