Ultem® / PEI (Polyetherimide)
Technical Specifications
Ultem® / PEI (polyetherimide) is a high-strength amorphous polymer with excellent heat and flame resistance (carrying a flammability rating of 94-V-0) with little smoke output. It performs continuously to 340° F, making it superior to commodity plastics such as Nylon and Delrin®. Ultem® is an ideal solution for applications that require high strength and the ability to withstand high temperatures. The product also suits applications that require consistent dielectric properties over a wide range of frequencies. Ultem® is hydrolysis resistant and highly resistant to acidic solutions and is able to tolerate repeated autoclaving cycles, such as with repeated steam sterilization of reusable medical devices. Ultem® is widely used in electronics because of its good arc resistance and dielectric constant. Other typical applications include analytical instrumentation and structural components that require high strength and rigidity at elevated temperatures.
Grades and Colors
Ultem® 1000
Ultem® 1000 is the standard, unfilled grade of Ultem®. It is resistant to UV and gamma radiation, performs especially well in hot air and water environments, retains 85% of its tensile strength after 10,000 hours of immersion in boiling water and 100% of its tensile strength after 2,000 cycles in a steam autoclave at 270°. Ultem® 1000 is FDA and USP Class VI compliant and USDA and NSF approved. The standard color is amber.
Ultem® 2300
Ultem® 2300 is a 30% glass-reinforced grade of Ultem®. The addition of glass fiber provides greater tensile strength and rigidity while at the same time improving the product's dimensional stability. The standard colors are tan and green.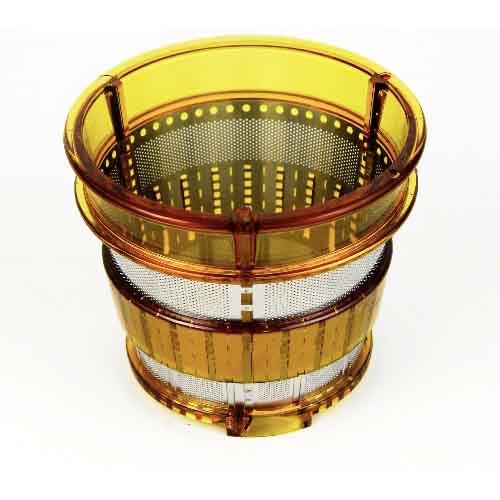 Key Properties:
High strength and continuous performance to 340°
High dielectric strength
Heat and flame resistant
High chemical resistance
Low smoke output
Standard Shapes and Forms:
Sheet: .040" - 4" thick
Rod: .187" - 8" diameter
The range of sizes and shapes are grade specific, please contact us for more information.